Category: Carton Sealers
Belt Drive:

Side Belt Drive
No Operator Required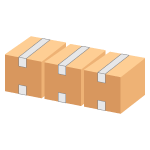 Uniform Cartons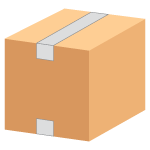 Top & Bottom Seal
110 Volts 60 Hz
POWER
REQUIREMENTS
45-60 PSI
4-5 SCFM AIR
REQUIREMENTS
The New BestPack ASD Series is an operator-free carton sealer designed to meet the needs of uniform in-line carton closure applications, but is shorter in length than the standard AS Series sealers. Its purpose and design is to still close all four top flaps and seal the top & bottom of the carton, but to use less overall machine length for those applications where footprint space is limited. The ASD sealer uses 45-60 PSI and 4-5 SCFM of air.
Our AS line incorporates our exclusive 2″ or 3″ pop-out pressure-sensitive "High Speed" tape heads with BestPack's patented tab adjustment. All BestPack units are available in our standard baked enamel finish and food grade 304 stainless steel for 21 CFR 110 compliance.
SPEED

Up to 34 Cartons/min.

POWER REQUIREMENTS

110 Volts 60 Hz

AIR REQUIREMENTS

45-60 PSI, 4-5 SCFM

SHIPPING WEIGHT

475 lbs.

MACHINE DIMENSIONS

(67.0") x (36.0") x (66.3")

CARTON RANGE

(7.9" - 25.6") x (4.3" - 20.0") x (4.3" - 20.0")

CONVEYOR HEIGHT ADJUSTMENT

(22.5" - 30.0")
Specifications based on ASD22-2
Spare Parts Kit

Minimize downtime by always having a spare with BestPack's Spare Parts Kit.
*Spare Parts Kits may vary based on machine*

Locking Casters

The heavy duty locking casters allow the carton sealer quick and easy mobility to other locations.

Spare Tape Heads

Order a spare tape head with your machine to minimize down time. Having a spare will allow you to drop in a tape head with a new roll of tape in no time!

High Speed Motor

High Speed Motor Upgrade (up to 125 ft.)

Long Infeed/Exit Conveyor w/ L-Bracket

This 39.5″ long conveyor is a great work platform and allows for staging of cartons on the infeed and the exit.

Food Grade 304 Stainless Steel

This machine is available in 304 stainless steel which is food grade safe for food applications.

Low Tape No Tape Sensor

The Low Tape light allows operator to prepare a new roll of tape. The No Tape alarm will inform operator of error so that the carton may be resealed.

BestPack Carton Sealing Tape

Put high quality tape on your BestPack Carton Sealer. Make sure to order machine length rolls for your new carton sealer.
The BestPack Advantage
Exclusive Benefits when you choose BestPack!
Learn more
©2018 BestPack Packaging, Inc. All Rights Reserved. Website designed by BestPack