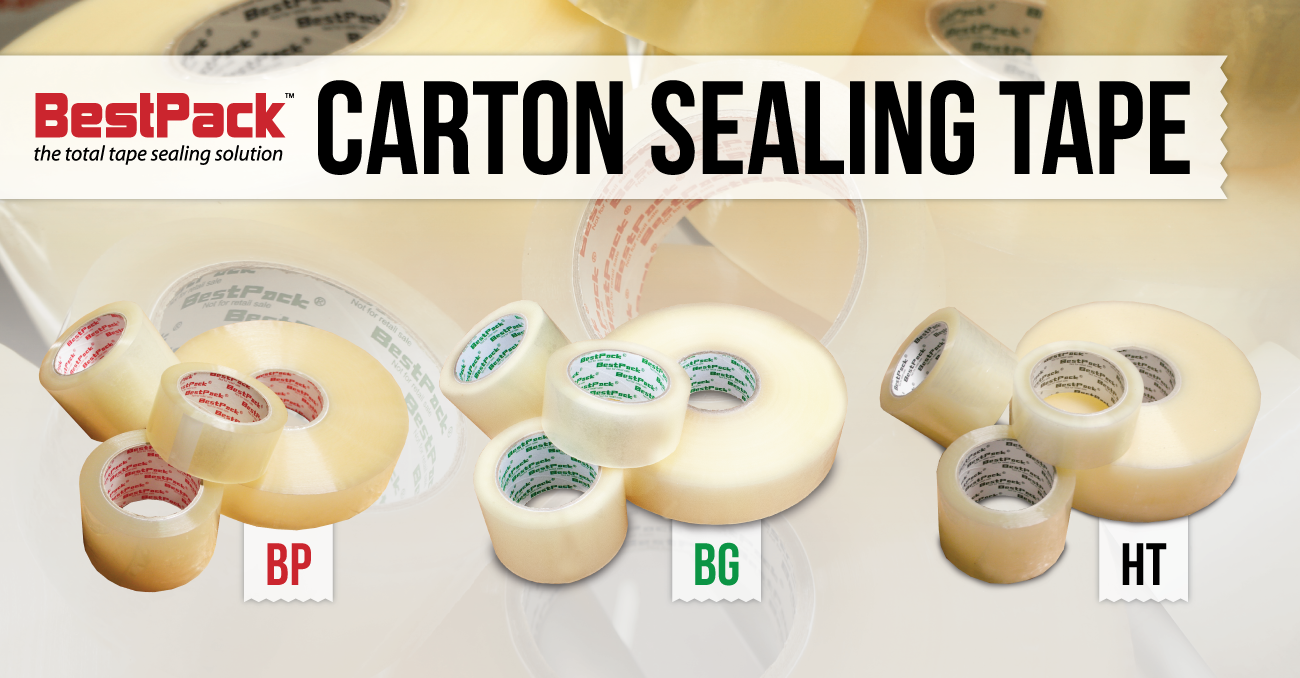 ---

BP TAPE

Pressure Sensitive Tape for Industrial Applications
BestPack's flagship line of water-based Rohm & Haas acrylic adhesive tape allows for excellent clarity, UV radiation protection against yellowing, usage in extreme temperatures, and long shelf life. Ideal for freezer grade and cold temperature applications, BestPack's acrylic tape is perfect for your food packaging operations.
Learn more about the BP Tape >
---



BG TAPE

An Aggressive Acrylic Tape for Difficult Applications
BestPack's newest product is specially formulated for applications using 100% Recycled Corrugated. By using recycled corrugated (up to 100%), this allows you to not only save money on your packaging costs, but take the next step in improving your overall green footprint.
Learn more about the BG Tape >
---



HT TAPE

General Purpose Tape for Light to Heavy Duty Applications
Using our unique film structure, consistent release coating, and aggressive synthetic rubber adhesive, the increased tack and sheer will provide a consistent and secure seal for your manual or automated sealing solutions.
Learn more about the HT Tape >
---
 
---
Call BestPack at
1.888.588.2378

for more information.