Top 5 Reasons to Automate Your Packaging Line
March 20, 2019
There comes a time when the question of automating your packaging line or sticking with your current operation comes up. BestPack has come up with 5 reasons why you should automate your packaging line.
The Growth of Valentine's Day
February 13, 2019
Every year Valentine's day gets bigger and bigger in terms of consumer spending. Find out what BestPack can offer you to prepare for the love day rush!
Future of Online Shopping
October 30, 2018
2019 will lead to more convenient ways to online shopping. Find out what BestPack can do to help you with the increase in online shopping.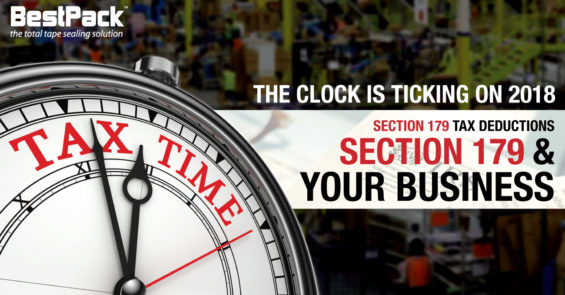 Section 179 & Your Business
November 19, 2018
Time's ticking on 2018. Now's your chance to take advantage of the end of year saving section 179 tax deductions before its too late!
©2019 BestPack Packaging, Inc. All Rights Reserved. Website designed by BestPack