Category: Packing Stations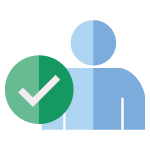 Operator Required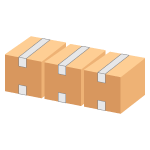 Uniform Cartons
Bottom Flap Folder
80 PSI 4-6 CFM
AIR
REQUIREMENTS
The BestPack™ MPBF is a bottom flap folder and packing station that closes the bottom flaps and holds the carton in position to allow the operator to pack the carton. After packing, the carton is sent to the next station at the push of a button that activates an air ram. The MPBF is a great addition to BestPack's flagship carton sealers and provides a total packing line solution.
All BestPack units are available in our standard baked enamel finish and food grade 304 stainless steel in 21 CFR 110 compliance.
Speed

Up to 6 Cartons/min.

Power Requirements

N/A

Air Requirements

80 PSI 4-6 CFM

Shipping Weight

300 lbs.

Machine Dimensions

(66.0") x (29.0") x (36.0")

Carton Range

(7.5" - 24.0") x (7.5" - 20.0") x (U")

Conveyor Height and Adjustment

(20.5" - 30.0")
Specifications based on MPBF20
Heavy Duty Frame

2mm CNC Cut and Welded Frame Including Upper Welded Legs

Air Micro Switch

Activates Bottom Flap Folders

Push Button Pneumatic Air Ram

Activates Pneumatic Carton Ram

Adjustable Bed Height

From 20.5" - 30.0"

Heavy Duty SMC Oil-Less Air Cylinder

with Cushioned Air-Cylinders
Locking Casters

The heavy duty locking casters allow the carton sealer quick and easy mobility to other locations.

Air Activated Foot Pedal

This foot pedal allows the user to determine whether air will flow through the machine or not.

Food Grade 304 Stainless Steel

This machine is available in 304 stainless steel which is food grade safe for food applications.
The BestPack Advantage
Exclusive Benefits when you choose BestPack!
Learn more
©2019 BestPack Packaging, Inc. All Rights Reserved. Website designed by BestPack